REIT shareholder compliance can be daunting. One mistake can mean millions lost in tax benefits.
As a trustworthy and diligent provider of REIT Services, REIT Funding has the depth of experience you need. We helped create the industry that makes these investments feasible, pioneering the third-party approach to helping REITs obtain accommodation shareholders more than years ago. Since that time, we've provided shareholders for 4,400 private REITs.
We've honed this process into a meticulous methodology – from initial offering to ongoing administration – to ensure successful outcomes. So, rest easy. You can rely on our proven expertise and attentiveness to keep your REIT in compliance with the 100 Shareholder Requirement.
---
Over the course of our extensive history, we have continually refined our processes and documents to streamline the offerings and maximize value to our clients. We have found that our clients prefer consistent structures, terms, payment dates, and documents. We have also pioneered many structural innovations that are used to meet a variety of needs. We welcome the opportunity to be flexible on dividend payment frequency, offering dates, and just about anything else related to the REIT preferred shareholders.
With extensive experience in private REIT formation, real estate taxation, and securities regulations, the principals of REIT Funding have a comprehensive understanding of the technical issues facing REITs, combined with a reliable network of investors at the ready to receive new offerings.
Using our sample documents, which have been vetted by the world's best law firms, you will be able to quickly and easily obtain the shareholders in a Regulation D, Rule 506 offering through our affiliated broker-dealer. By not relying on an outside broker-dealer, we are able to ensure that the offerings go off without delay or distraction.
Once the offering is complete, we attend to all ongoing shareholder administration, supported by proprietary information systems. Be secure in the knowledge that your accommodation shareholders are being taken care of.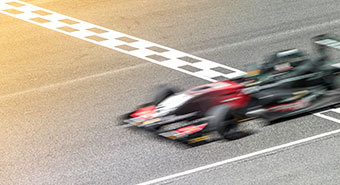 See also:
---
REIT Funding at a glance
REIT Funding has provided shareholders for 4,400 private REITs, 2,300 of which required Qualified Purchasers.
We've raised $522 million of equity from our investor group in the last years, $1,000 at a time.
Annually, we distribute 516,000 dividend payments and 285,000 Form 1099s.
We provide shareholders for new REITs and obtain replacement shareholders for existing REITs.
We serve multiple types of REITs:

UBIT Blockers
State Tax Planning REITs
Taxable Mortgage Pool REITs
REITs for offshore investors including Canadian & Dutch Pension Funds, Sovereign Wealth Funds, German Open-Ended Funds, Australian Property Trusts, and Non-Treaty Investors

We assist REITs formed as corporations, LLCs, limited partnerships, and trusts regardless of state jurisdiction.
everything you need
The original third-party solution for private REITs
Management from offering to ongoing administration
Proven methodology to ensure consistency and compliance
---
The depth of our organization means that there is always someone available to respond to your needs.
---
Let's discuss how we can assist with your next REIT.
call: 404.892.3300