The principals of REIT Funding have a thorough understanding of the technical issues facing REITs — knowledge that is founded on personal experience in private REIT formation, real estate taxation, and securities regulations.
Our entire staff is 100% dedicated to the REIT shareholder business.
See also:
---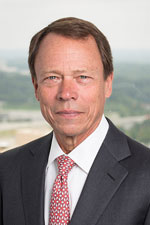 Charles Harrison
Founder - Retired
---
As founder of REIT Funding, Charles Harrison brought his unique insight and proven expertise to all operations of the firm and its affiliates. He is also a co-founder and co-owner of H & L Equities, LLC.
Charles holds Series 7, 24, 63 and 79 licenses. He was an active member of NAREIT, the Association of Foreign Investors in Real Estate (served as Board Member, and on the Executive Committee, and as Chair of the Legal and Tax Affairs Committee), The Real Estate Roundtable (President's Council, Tax Policy Advisory Committee, and Real Estate Capital Policy Advisory Committee), the American Institute of CPAs, and The Georgia Society of CPAs. He has authored many articles on tax and structure issues and has been a presenter at numerous forums on REITs and international taxation.
Prior to founding REIT Funding in 1998, Charles spent 25 years with Arthur Andersen & CO, SC, where he was a partner with a focus in fields related to real estate and international taxation. He was a leader on the firm's International Business and Tax Teams and an active participant on the Real Estate and Partnership Tax Specialty Groups, where he advised on the formation and operation of numerous REITs. Charles is a graduate of Georgia State University with studies in accounting, finance, and taxation.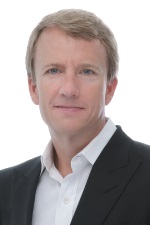 Scott Harrison
President, REIT Funding, LLC and REIT Administration, LLC
Chief Executive Officer, H & L Equities, LLC
---
Scott Harrison oversees the firm to ensure exceptional client service and execution. He led the definition of our services, systems and processes as well as handled investor relations, client contracts, customer service and all staffing since 2004. Scott stepped into the role of President in 2023.
Scott holds Series 7, 24, and 63 securities licenses and is an active member of NAREIT, the Association of Foreign Investors in Real Estate and The Real Estate Roundtable.
Prior to joining REIT Funding in 2004, Scott was a consultant for Accenture and North Highland. He earned a BS from Georgia Tech in Computer Science and an MBA from Emory University's Goizueta Business School, with an emphasis in real estate and finance.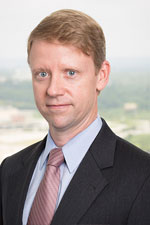 Patrick Whelchel
Vice President & General Counsel
---
Patrick Whelchel focuses on supervising and facilitating all phases of our private placement activity, including client relations, due diligence, document preparation and distribution, securities law compliance, investor relations and closing.
Having closed thousands of successful private placements of equity securities, Patrick spends time counseling our clients on the REIT ownership rules, educating them regarding our services, and offering his experience on related securities law and compliance issues.
As in-house general counsel, he supervises our Form D/Blue Sky filing program, maintains our library of sample documents for client use, assists with broker-dealer compliance for H & L Equities, and provides legal support for our administration, risk management, and human resources functions.
Patrick holds Series 7 and 63 licenses, is a registered representative of H & L Equities, LLC, and is a member of both the State Bar of Georgia and the American Bar Association.
Prior to joining REIT Funding in 2006, Patrick was in private practice for 10 years in Atlanta, most recently with Sutherland Asbill & Brennan. During this time, he served as general outside counsel to businesses in several industries and routinely represented fund sponsors, issuers, and investors in private equity transactions. Patrick holds a BS from The University of the South in Sewanee, Tennessee, and a Juris Doctor from Tulane University School of Law, where he was a DeBlois Scholar.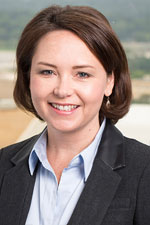 Lori Mayfield
Chief Financial Officer, REIT Funding, LLC and REIT Administration, LLC
Financial and Operations Principal, H & L Equities, LLC
---
Lori Mayfield focuses on our existing REIT clients, facilitating their shareholder dividend payments, redemptions, Form 1099-DIV and other tax filings, support for REIT compliance testing, and audit inquiries. She also provides oversight for all corporate financial functions including cash management, payroll, Human Resources, tax, and FINRA financial reporting.
Lori's licenses include: Series 27, Financial and Operations Principal; Series 7 and Series 63, General Securities Representative; Series 79, Limited Representative – Investment Banker; Certified Management Accountant (CMA); Certified Financial Manager (CFM); and Certified Internal Auditor (CIA). She is also a member of the Institute of Management Accountants and is registered with FINRA.
Prior to joining REIT Funding and H & L Equities in 2006, Lori served in several financial positions with BellSouth and MCI Telecom, was a consultant with North Highland, and was Controller of StillPoint Advisors and CFO of StillPoint Wealth Management. She earned a BS in Economics from Vanderbilt University and her MBA in Finance and Accounting from Vanderbilt's Owen Graduate School of Management.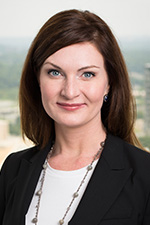 Laura Harrison
Director, Offering Operations and Paralegal
---
Laura Harrison manages the preparation, drafting, and editing of various private placement offering documents. She provides key leadership in orchestrating the offering process. Laura oversees quality assurance and editing of various client and investor correspondence. She also provides paralegal support as needed.
Prior to joining REIT Funding in 2006, Laura served as a paralegal with Banc of America Securities in New York City, Ronin Capital, LLC/Stafford Trading, Inc., and Lord, Bissell & Brook in Chicago. She holds a BA from Colorado State University and her paralegal certificate from Emory University.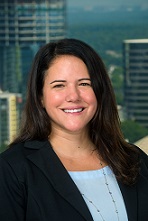 Kate Verner
Chief Information Officer
---
Kate Verner is responsible for the oversight, management and ongoing improvement of REIT Funding's websites, internal applications and technical infrastructure to ensure our client service is based on the latest technological innovations. A Microsoft® Certified Solutions Developer, Kate also manages subscription agreements and investor payments during open investment offerings.
Prior to joining REIT Funding in 2007, Kate was a manager at North Highland with experience in process improvement, financial software selection and development, and reporting application development. Kate earned a BS from the University of Georgia.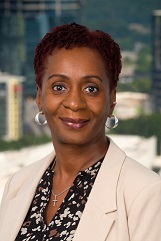 Sandra Lewis
Senior Paralegal and Assistant to the General Counsel
---
Sandra Lewis provides paralegal support for both REIT Funding, LLC and broker-dealer H & L Equities, LLC.
Sandra assists REIT Funding's general counsel with document review, marketing research, and legal research, including tracking the latest Regulation D developments. She also ensures all Form D state and federal filings are on time and Blue Sky compliance is maintained. In addition, Sandra helps in preparing proposal letters, processing offering documents, and tracking new offerings.
Prior to joining REIT Funding and H & L Equities in 2012, Sandra served as a legal secretary and executive assistant for more than 25 years with a national and international law firm specializing in corporate and commercial real estate law.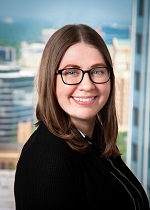 Alea Mayfield
Senior Associate, Offering Operations
---
Alea Mayfield assists in the preparation, drafting and editing of various private placement offering documents, including REIT organizational documents. During the offering process, Alea helps ensure the accuracy of the REIT documents and investor packages. She assists in the offering closing procedures and onboarding new REITs into our internal database. Alea also handles address and contact changes for REIT sponsors and contacts.
Alea began at REIT Funding as a seasonal temp in 2016 while attending graduate school, and joined the team full time in 2019. She earned a BS from Christopher Newport University and an MS from Georgia State University.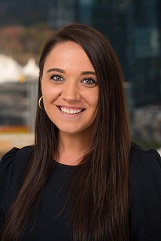 Leighann Renz
Senior Specialist, Client Service and Broker Dealer Operations
---
Leighann Renz is our Senior Specialist of Client Service and Broker-Dealer Operations. She assists investors with inquiries including 1099-DIV replacement packages, lost and reissued checks, profile updates, direct deposit enrollment, share transfers, and investor portal access. She is responsible for facilitating Broker-Dealer compliance functions for H & L Equities. Leighann also performs a variety of clerical and administrative duties.
Prior to joining REIT Funding in August of 2021, Leighann attended the University of Central Florida, graduating with a BS in Event Management in 2016. After graduating, she was the Operations Director for a Chick-fil-A restaurant before moving into consulting for Chick-fil-A's corporate office.
Thomas Breland, CISSP
Senior Developer and Information Security Manager, REIT Funding, LLC
Chief Information Security Officer, H & L Equities, LLC
---
Thomas Breland is responsible for the development and testing of REIT Funding's websites and internal applications. A CISSP (Certified Information Systems Security Professional), he is also responsible for implementing and monitoring REIT Funding's cybersecurity policies.
Prior to joining REIT Funding in 2022, Thomas held various roles in software, cyber, RF, and physical security, with responsibilities in web application and mobile development, cybersecurity framework alignment, IT policy and procedure development, geographic information system data analysis, and strategic planning. He earned a BS in Computer Science from Louisiana State University.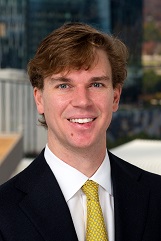 Sawyer Duncan
Deputy General Counsel
---
Sawyer Duncan helps underwrite new private placement opportunities, works with our clients and their outside counsel to negotiate the related transaction documents, and facilitates all aspects of our REIT offering activity. He also supports the legal and regulatory functions of our registered broker-dealer, H & L Equities, LLC.
Prior to joining REIT Funding, Sawyer was a senior associate in the private equity M&A departments of major international law firms, including Paul, Weiss, Rifkind, Wharton & Garrison LLP. From New York, Tokyo and Atlanta, Sawyer advised on more than $150 billion in global M&A deals, projects, and special situations in over 75 jurisdictions for financial sponsors such as Apollo Global Management, Ares, Crestview Partners, Blackstone, HIG Capital, KKR, Koch Equity Development, Kohlberg & Co., Mitsui & Co., Oak Hill Capital Partners, Roark Capital Group and Starwood Capital Group.
Sawyer was recognized by The M&A Advisor in 2018 as a top M&A lawyer under 40 years of age and received the American Bar Association's highest award for legal writing in 2020. Sawyer has also been listed by BestLawyers, Financier Worldwide, SuperLawyers, and The Daily Report. His publications on corporate law and M&A-related topics have been featured by Bloomberg, Law360, Thomson Reuters Practical Law Company and DealLawyers.
Sawyer holds a Series 63 license and is a member of the New York State Bar and the State Bar of Georgia. Sawyer graduated with degrees in business and political science from Furman University, where he captained the men's tennis team, and from the University of Georgia School of Law.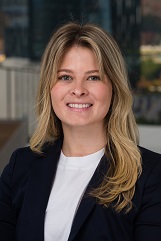 Melissa von Kutzleben
Senior Analyst
---
Melissa von Kutzleben helps with REIT shareholder administration and reporting, accounts receivable, accounts payable, banking, legal notices, client requests, and audit support. She also manages vendor relationships and assists with client billing.
Prior to joining REIT Funding in October 2022, Melissa attended the University of Georgia, graduating with a BBA in Finance in 2019. After graduation, she worked as an Accountant and Credit Sales Coordinator at Resource Environmental Solutions.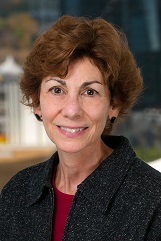 Lorraine Banker
Controller
---
Lorraine Banker reviews contract pricing and manages client billings for dividends, redemptions, and administrative fees. She is also responsible for recording financial transactions, preparing the company financial statements, and preparing audit and tax requests.
Prior to joining REIT Funding in October 2022, Lorraine was the Controller for Professional Photographers of America and before that the Director of Finance for Nardone Consulting Group. She started her career as an auditor with KPMG Peat Marwick and worked in accounting positions at UPS Capital, Equifax, and McKesson. She earned her BS in Professional Accounting from State University of New York at Plattsburgh.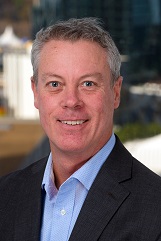 Paul Caron
Chief Compliance and Anti-Money Laundering Officer, H & L Equities, LLC
---
Paul Caron is the Chief Compliance and Anti-Money Laundering Officer for H & L Equities, LLC. He is responsible for ensuring the firm has a supervisory system in place with policies and procedures reasonably designed to achieve compliance with applicable securities laws, regulations, and FINRA rules.
Prior to joining REIT Funding in October 2022, Paul was Deputy Chief Compliance Officer and Chief Compliance Officer for two broker-dealers within the Truist Financial Corp network. He has been in the role of a Chief Compliance Officer since 2008 for broker-dealers, a registered investment adviser, and an insurance company.
Paul earned his Bachelor of Science degree in Business Administration from Husson University and currently holds series 4, 7, 24, 27, 53, 63, 79, & 99 licenses.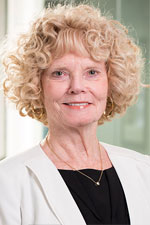 Phyllis Johnson
Retired in May 2018
Co-Founder / Co-Owner, H & L Equities, LLC
Charles Harrison and Phyllis Johnson also serve as owners of H & L Equities, LLC.
Check the background of these registered representatives on FINRA's BrokerCheck.
From legal review to initial offering to ongoing administrative support with a world-class IT infrastructure, we've got the proven expertise for a better REIT experience.
---
Let's discuss how we can assist with your next REIT.
call: 404.892.3300