Offering Process
Focused exclusively on ensuring your REIT meets the 100 Shareholder Test of the Internal Revenue Code, REIT Funding has set the standard for worry-free, successful offerings, complete with documentation and filing services. Selling shares via a Regulation D, Rule 506 private placement to our pool of investors, we have the industry-validated processes in place to do it right every time.
You not only enjoy the peace of mind of working with the REIT leader, but you also eliminate the time and expense of identifying shareholders and the administrative needs that go with it. While we focus on the offering, you can focus on your core services, giving you more time to keep your business growing.
---
We provide shareholders for new REITs and replacements for existing REITs.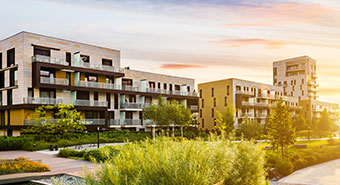 See also:
---
Sample and ancillary documents
We take the lead in drafting all the ancillary documents necessary to conduct the offerings, including:
Dealer Agreements
Subscription Agreements
Investor Questionnaires
Engagement Letters
Our in-house counsel and external legal and financial advisors have created sample private placement memorandums (PPMs) and articles of incorporation designed for efficient customization by your attorneys.
We also supply investor information to assist your attorneys with Form D and state Blue Sky filings. These filings have a significant impact on cost in a small private placement, especially when multiple REITs are being offered at the same time. If you prefer, we can handle these filings for you. We specifically limit our offering footprint to three states (GA, FL, and TX) to minimize the state filing costs and, more significantly, the related legal fees. The filing fee in Georgia is $410. Florida and Texas have available self-executing exemptions. In a typical transaction, the shares will be $1,000 face, 12% senior cumulative non-voting preferred stock.
---
Accredited investors
All of the individuals in our offerings are "accredited investors" as defined in Rule 501(a) of Regulation D. We are also able to offer shares exclusively to "qualified purchasers," within the meaning of Section 2(a)(51)(A) of the Investment Company Act of 1940, as amended.
With either type of offering, we are able to complete the entire process – from the initial due diligence to the Form D and Blue Sky filings – within two weeks.
We serve multiple types of
REIT

s
UBIT Blockers
State Tax Planning REITs
Taxable Mortgage Pool REITs
REITs for offshore investors including Canadian & Dutch Pension Funds, German Open-Ended Funds, Australian Property Trusts, and Non-Treaty Investors
---
Let's discuss how we can assist with your next REIT.
call: 404.892.3300