success is in the details
---
Shareholder Administration
The offering is only the beginning. For your REIT to remain viable, you must be vigilant in administering it and conforming to the many rules and regulations. Entrust REIT Funding to assist you in securing and maintaining your status.
We can reduce the chance of compliance issues that can put your REIT at risk by managing and maintaining the accommodation shareholder records necessary to protect your investment.
Our rigorous processes ensure that all IRS requirements related to the 100 Shareholder Rule are met from initial filing to annual reporting. Employing our comprehensive, proprietary software systems, we efficiently handle all administrative duties, including issuing dividend payments, over the life of the REIT.
---
Annually, we distribute 516,000 dividend payments and 285,000 Form 1099s.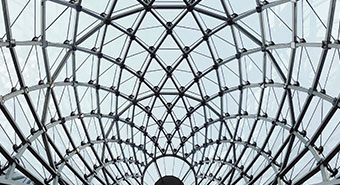 See also:
---
We handle the details
Through REIT Administration, LLC, we handle all the tax, compliance, and administrative duties related to the shareholders including:
Obtaining W-9s from all shareholders
Preparing share certificates or notices of uncertificated shares
IRS reporting related to preparation and filing of 1099s

Any state filings, should they be required

Ensuring dividends are paid by notifying the REIT in advance and following up as needed
Disbursement of individual dividend payments by ACH or check
Tracking ownership changes as transfer agent
Documenting compliance with the 100 Shareholder Test
Providing shareholders with summary tax information in a form suitable for inclusion in their income tax returns
Sending shareholder demand letters as dictated by Treas. Reg. 1.857-8(d)(3) and (e), if required
Retaining annual shareholder records required under Treas. Reg. Sec. 1.857-8(a) for the preferred shareholders
Responding in a timely manner to shareholder inquiries regarding tax and administrative matters so you don't have to
Preparing and filing IRS Form 8937 on behalf of the REIT
Electronically archiving all offering materials, so copies of any documents are available upon request at any time
No shareholder consolidation:
We manage the share transfer process to prevent a reduction in head count.
We facilitate the transfer to new replacement shareholders in the case of death.
We draft all transfer paperwork and manage all communications on your behalf at no additional charge.
---
Let's discuss how we can assist with your next REIT.
call: 404.892.3300