Technology Infrastructure
It is not just about obtaining the shareholders. It's also about how well the shareholder responsibilities are handled over the life of the REIT. We have invested heavily in building a world-class IT infrastructure. We use best-of-class solutions for data archival, secure document destruction, document imaging, financials, and integration with partners. Our proprietary REIT and Investment Management System (RIMS) allows us to precisely manage 4,400 REIT accounts and 1,500 shareholders.
RIMS enables us to respond quickly to our clients' information needs. It also provides redundant checks to help make sure that our clients never make a mistake related to the preferred shareholders that may jeopardize their REIT status.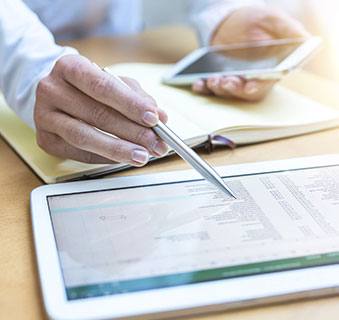 Database – 150 tables, 9 million records
RIMS – over 218,000 lines of code
1099s - 285,000 in 2021
Dividend Payments - 516,000 in 2021
Documents Scanned/Archived - 880,000
---
Reporting
We provide standard and customized reporting for REIT sponsors to meet any request for information related to the REIT preferred shareholders.
REIT portal
Our clients can log in to their own REIT Portal to obtain real-time information related to their REIT offerings, shareholders, and tax filings. Click to enroll or login.
Investor portal
Investors can view and manage their REIT account online. Click to enroll or login.
Secure infrastructure
We offer redundant servers and a redundant network, on and off-site back-ups, and have a hot site available, if necessary.
Everything you need
The original third-party solution for private REITs
Management from offering to ongoing administration
Proven methodology to ensure consistency and compliance
---
We assist REITs formed as corporations, LLCs, limited partnerships, and trusts regardless of state jurisdiction.
---
Let's discuss how we can assist with your next REIT.
call: 404.892.3300